SUPER GUIDE: Wealthtech Business Model
The Super Guide about Wealthtech Business Model is a complete guide on how WealthTech allows its users to utilize the latest in technology to gain insights and show the inner workings of an industry meant for wealth creation in ways that weren't possible before.
Table of content
Introduction
What Is Wealthtech

Relationship Between Wealthtech And Fintech

History Of Wealthtech

Stage 1: Origin Of Wealthtech
Stage 2: Growth Of Wealthtech
Stage 3: Consolidation Of Wealthtech

Types Of Wealthtech Companies

Digitized Finance Companies With Wealthtech Products
Technology Providers
Trading
Social Trading And Digital Brokers
Cryptocurrency Exchanges
Marketplaces
Investment Tools
Compliance And Regtech
Financial Advisors
Robo-Advisors
Robo-Retirement
Quant-Advisors
Lending And Crowdfunding
Micro Investments

Wealthtech Solution Market Overview
Key Market Players

3rd Eyes Analytics
Adviscent
Alphaswap
Investsuite
Objectway
Scalable Capital
Additiv
Orion
Personal Capital
Moneyfarm
Nutmeg
Etoro
Zen Assets
Cashboard
Taviq
Vaamo
Betterment

Why Use Wealthtech Solutions?

Growing Business Benefits Your Clients
The Right Wealthtech Can Streamline An Asset Manager's Job.
Reduced Costs For Wealth Management Companies
Process Acceleration For A Better Client Experience
Manage Large Numbers Of Data Simultaneously
Objective Process Management
Better Transparency And Risk Management
Security Risks
The Wealth Management Technology Sector
Portfolio Management Tools
Automated Rebalancing Tools
Compliance Tools

What Does Wealthtech Mean For The Financial Services Industry?
Why Wealthtech Is Important For Advisors And Wealth Management Firms?
How Wealthtech Platforms Solve The Financial Literacy Gap Faced By First-Time Investors?

Wealthtechs Bridging The Gap
Asset Allocation And Portfolio Rebalancing

Case Studies Of Wealthtech Business

Scalable Capital Business Model

Who Is Scalable Capital?
How Does Scalable Capital Work?
What Products Does Scalable Capital Offer?

Scalable Capital Individual Savings Account
Scalable General Investment Account
Scalable Capital Sipp

What Is Scalable Capital's Investment Strategy?
How Does Scalable Capital Manage Its Portfolios?
Scalable Capital Performance
What Are Scalable Capital Fees?

Investsuite Business Model

How Investsuite Work

Intake
Design
Set Up And Implementation

Personal Capital Business Model

What Is Personal Capital?
A Short History Of Personal Capital
How Does Personal Capital Work?
How Does Personal Capital Make Money?

Investment Services | $100,000 To $200,000
Wealth Management | $200,000 To $1 Million
Private Client | $1 Million Plus

What Is The Funding And Valuation Of Personal Capital?
What Is The Revenue Of Personal Capital?
Success Story Of Personal Capital

Etoro Business Model

What Is Etoro?
A Short History Of Etoro
How Does Etoro Work?
How Does Etoro Make Money?

Spread
Withdrawal & Conversion Fee
Overnight And Weekend Fees
Inactivity Fee

Success Story Of Etoro
What Is The Funding & Valuation Of Etoro?
What Is The Revenue Of Etoro?

Betterment Business Model

What Is Betterment?
How Does Betterment Work?
How Does Betterment Make Money?

Advice Packages
Digital & Premium Plans
Betterment For Advisors
Betterment For Business
Checking Account
Cash Reserve
Cellphone Insurance

Success Story Of Betterment
What Is The Funding And Valuation Of Betterment?
What Is The Revenue Of Betterment?

Charles Schwab Business Model

What Is Charles Schwab?
A Short History Of Charles Schwab
Business Model Canvas Of Charles Schwab

Customer Segments

Individuals
Corporations

Value Propositions

Its Industry Standing And Reputation
Its Technical Expertise And Experience
Its Customer Service And Personal Care
Its Broad Range Of Investment Products And Financial Services

Customer Relationships
Key Activities
Key Partners
Key Resources
Cost Structure
Revenue Streams

How Does Charles Schwab Make Money?

Interest Revenue
Asset Management And Administration Fees
Trading Revenue
Bank Deposit Account Fees
Other Revenue
What Is The Charles Schwab Business And Revenue Model?

Acorns Business Model

What Is Acorns?
How Does It Do This?
A Short History Of Acorns
How Does Acorns Work?
How Does Acorns Make Money?

Subscription Fees
Interest On Cash Balance
Management Fees
Referral Fees

What Are The Features Of Acorns?

Acorns Invest
Acorns Spend
Acorns Later
Acorns Early
Acorns Earn (Found Money)

Success Story Of Acorns
What Is The Future Growth Strategy Of Acorns?
What Is The Revenue Of Acorns?
What Is The Funding And Valuation Of Acorns?

Wealthfront Business Model

What Is Wealthfront?
A Short History Of Wealthfront
How Does Wealthfront Work?
How Does Wealthfront Make Money?

Advisory Fee
Loans Against A Portfolio
529 College Savings Plan
Cash Accounts

What Is The Funding & Valuation Of Wealthfront?
What Is The Revenue Of Wealthfront?
Success Story Of Wealthfront

4 Trends In Wealthtech

High Personalization
Seamless Ux
Cybersecurity
Wealthtech Ecosystem

Marketplaces
Investment Tools
Compliance
Financial Advisors
Robo-Advisors
Quant Advisors
Trading Platforms
Algorithmic Trading
Social Trading/Investment
Micro Investing
B2b Software Providers
Big Data Analytics

Future Of Wealthtech Business

Prediction 1: More Community-Focused Platforms
Prediction 2: Crypto And Nft Are Here To Stay.
Prediction 3: Impact Investing Is On The Rise.
Prediction 4: Wealthtech Platforms For Groups
Prediction 5: More Tech For Wealthtech
Prediction 6: The Wealthtech Growth Story Continues
Prediction 7: Challenging Period Ahead

Future Technologies In Wealthtech

Extensive Adoption Of Cloud Technologies
Introduction To Quantum Computing
Technologies For Social Impact
Use Of Automated Advisors
Integrating Blockchain Into Wealthtech

Conclusion
Read an excerpt from this Wealthtech Business Model Super Guide:
"It is the integration of innovative technology with the financial sector to improve the management of assets and investments. This integration enables it to compete with traditional wealth management organizations by making the solutions used in the management of assets more efficient and automated."
This is must-have knowledge for entrepreneurs and business model analysts, and consultants if you want to dominate business models, this super guide was made especially for you.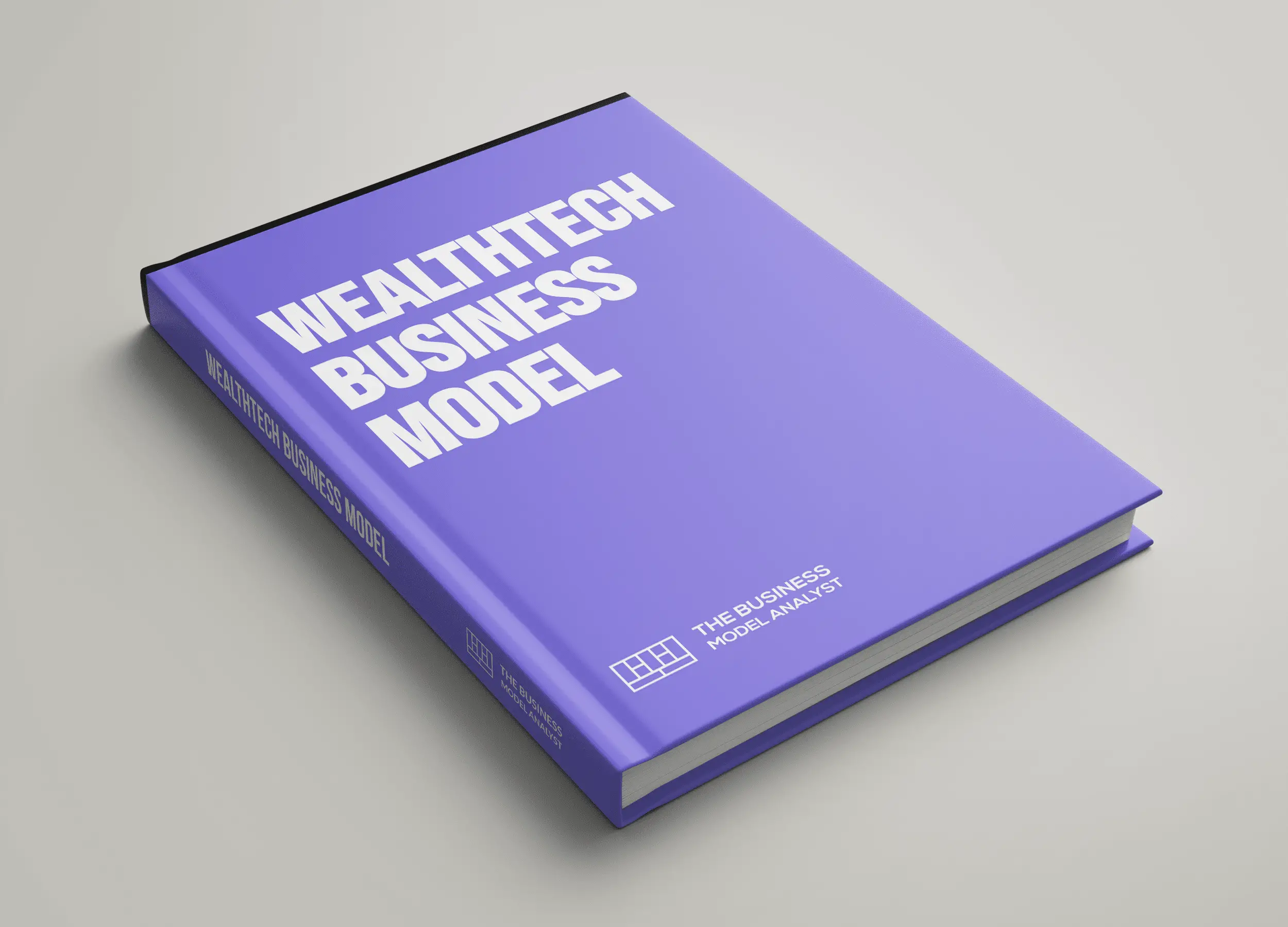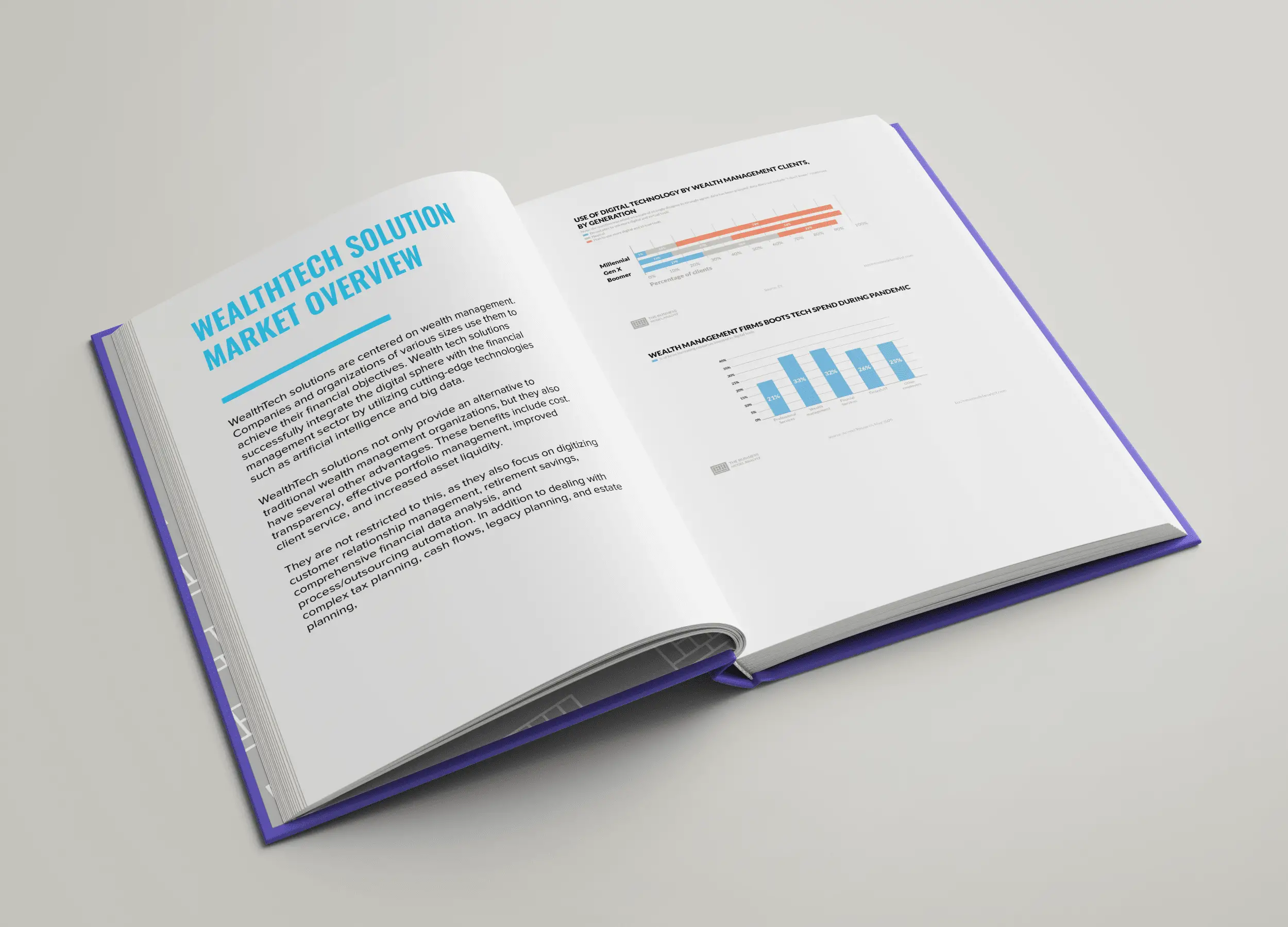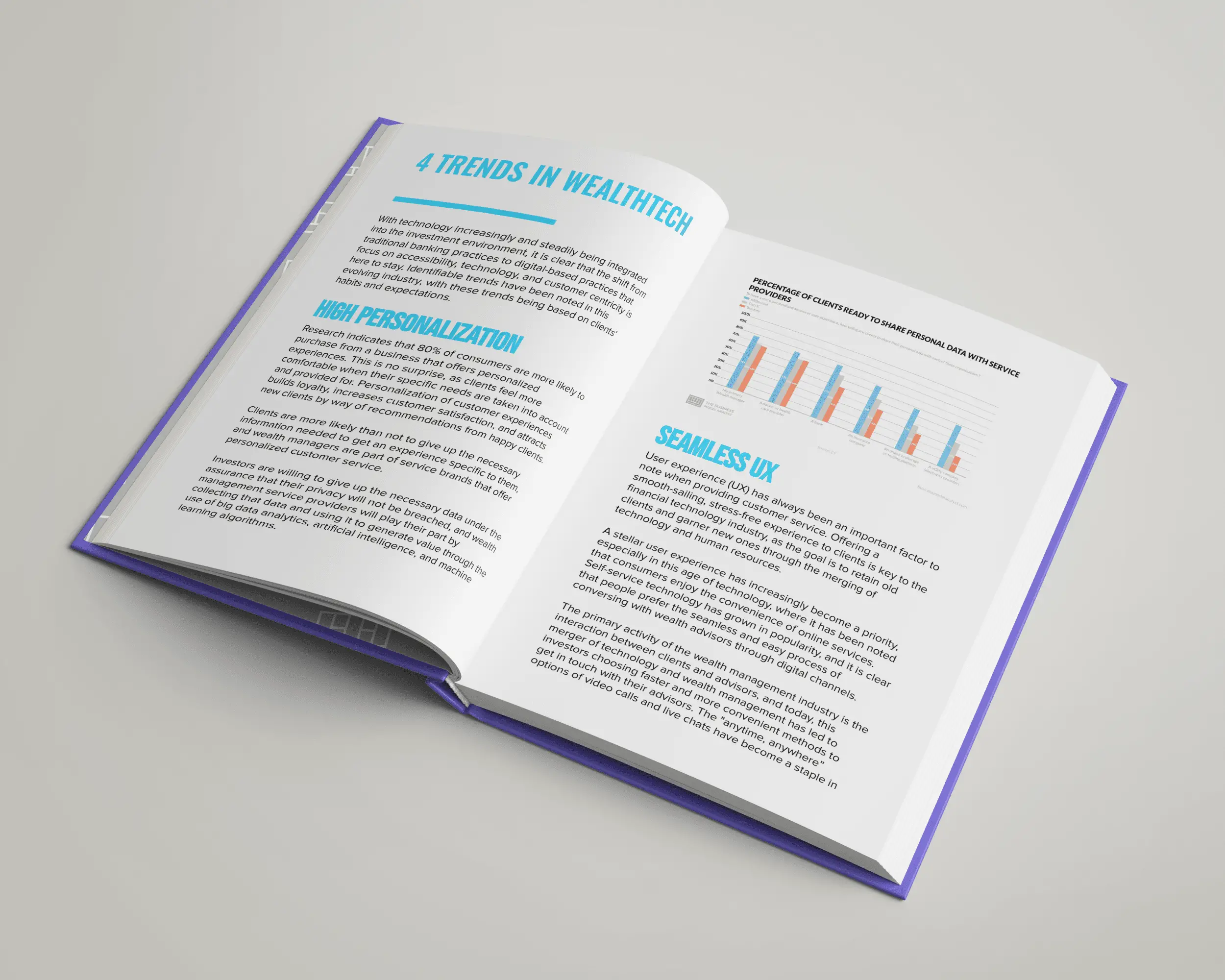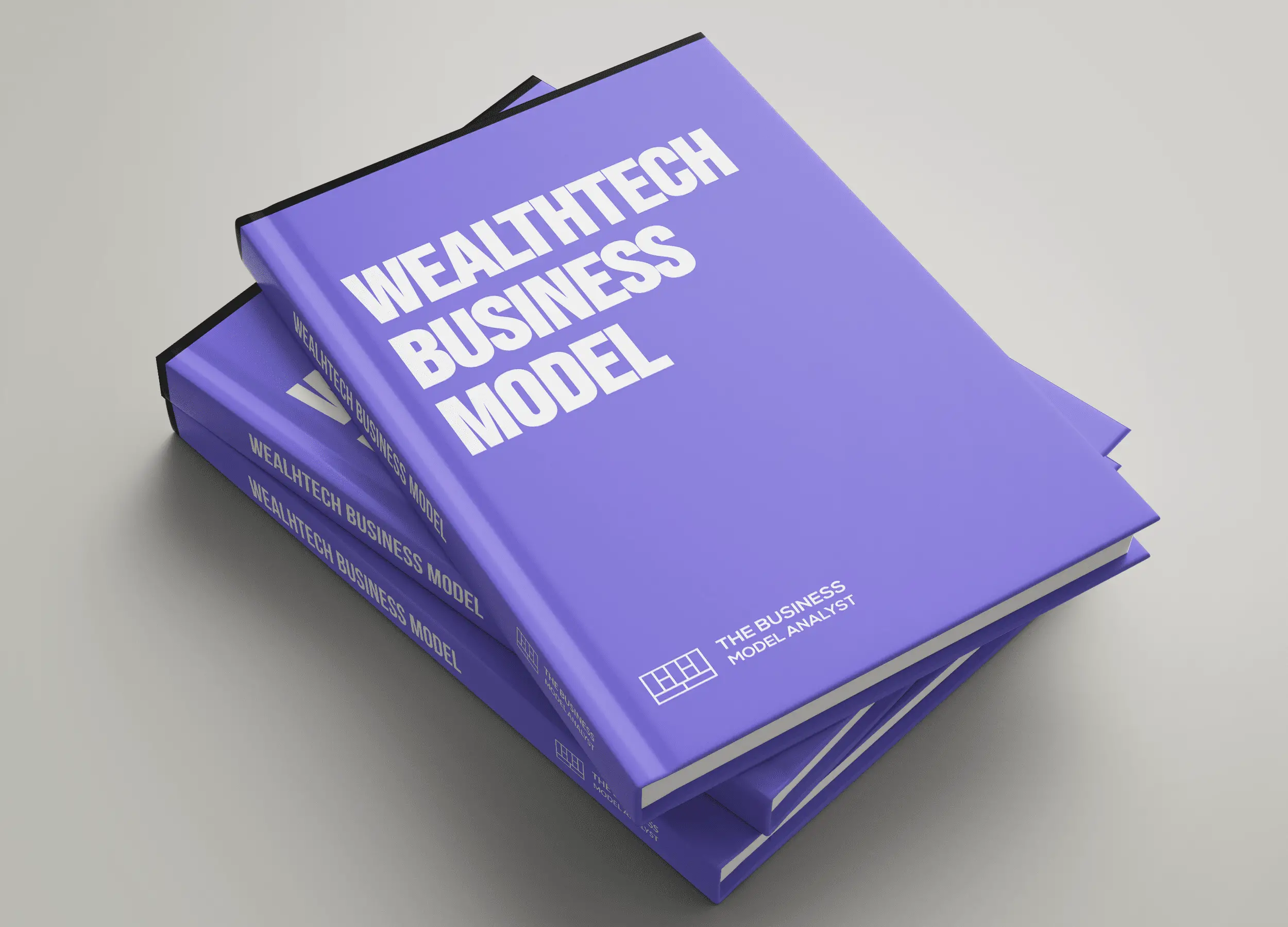 Product images are for illustrative purposes only