SUPER GUIDE: Strategy Planning Tools and Models
The Super Guide about Strategy Planning Tools and Models is a complete guide on how strategic planning is crucial for an organization to know where it is heading in the long run.
Table of content
Introduction
What Is Strategic Planning?

Strategic Vs. Tactical Planning

Sales Recruitment
Marketing
Technological Infrastructure

Strategic Planning Model Vs Strategic Frameworks

Strategic Planning Models Provide Structure
Strategic Planning Frameworks Provide Principles
What To Choose First: The Strategic Planning Model Or Framework

Why Is Strategic Planning Important?

The Mission
The Goals
Alignment With Short-Term Goals
Evaluation And Revision

Do You Need A Strategic Planning Model?
What Are The Steps In The Strategic Planning Process?

Assess The Business Environment
Evaluate Your Company's Position

Strengths
Weaknesses
Opportunities
Threats

Adjust Or Create Your Vision Statement
Determine Your Strategic Goals
Develop A Plan
Implement And Monitor Your Plan
Analyze Results And Modify Your Plan

Contents Of A Strategic Plan

Executive Summary
Signature Page
Company Information
Vision And Mission Statements
Industry Analysis
Plan Of Action
Scorecard

Elements Of Strategic Planning

Vision Statement
Mission Statement
Core Values
Swot Analysis
Long-Term Goals
Yearly Objectives
Action Plans

Basic Principles Of An Effective Strategy

Keep It Simple
Utilize The Most Promising Opportunity
Validate With Multiple Mental Models
Assign An Owner

Who Does Strategic Planning In A Business?
How Often Should Strategic Planning Be Done?

Quarterly Reviews
Annual Reviews

Types Of Strategic Plans

Business
Corporate
Functional

What Is Strategic Management?
What Is A Strategy Map?
Benefits Of Strategic Planning

It Encourages Preparedness
It Helps Set Specific Targets
It Boosts Productivity
It Increases Profitability
It Prolongs A Company's Lifespan

Strategic Planning Models

Basic Model
Alignment Model
The Balanced Scorecard

Example Of The Balanced Scorecard

The Okr Strategic Planning Model

The Structural Elements Of The Okrs Strategic Model

Objectives
Key Results
To-Dos

The Governance Elements Of The Okrs Strategic Model

Quarterly Review
Weekly Check-Ins

Example Of The Objectives And Key Results

Blue Ocean Strategy
Theory Of Change (Toc)

Example Of The Theory Of Change

The Hoshin Kanri Model

The Structural Elements Of The Hoshin Kanri Strategic Model
The Governance Elements Of The Hoshin Kanri Strategic Model
Example Of Hoshin Planning

Issue-Based Strategic Planning Model
Organic Model Of Strategic Planning

Stakeholders Clarify Vision And Values
Stakeholders Create Personal Action Plans
Stakeholders Report Results Of Action Plans

Real-Time Strategic Planning Model
Scenario Model
7s Model

Structure
Strategy
System
Skill
Style
Staff
Shared Value

The Cascade Model

The Structural Elements Of The Cascade Strategic Model

Identify Your Vision Statement
Define Your Company's Values
Craft Your Focus Areas
Create Your Objectives
Define Your Kpis
Specify Your Projects

The Governance Elements Of The Cascade Strategic Model

Monthly Strategic Reports
Project Updates
Kpi Exceptions

How To Choose The Right Strategic Planning Model?
Strategic Planning Tools

What Are Strategic Planning Tools?
Swot Analysis

Strengths
Weaknesses
Opportunities
Threats

How To Do A Swot Analysis

Step 1: Determine Your Objective
Step 2: Gather Resources
Step 3: Compile Ideas

Internal Factors
External Factors

Step 4: Refine Findings
Step 5: Develop The Strategy

Benefits Of Swot Analysis

A Swot Analysis Makes Complex Problems More Manageable
A Swot Analysis Requires External Consideration
A Swot Analysis Can Be Applied To Almost Every Business Question
A Swot Analysis Leverages Different Data Sources
A Swot Analysis May Not Be Overly Costly To Prepare

Swot Analysis Example

What Type Of Businesses Should Use This?

Porter's Five Forces

Understanding Porter's Five Forces

Competition In The Industry
Potential Of New Entrants Into An Industry
Power Of Suppliers
Power Of Customers
The Threat Of Substitutes

What Are Porter's Five Forces Used For?

Pestle Analysis

Goals Of A Pest Analysis
Pest Vs. Swot Analysis
When To Do A Pest Analysis

How To Do A Pest Analysis

Consider Pest Factors That Could Impact Your Business
Factors Associated With Pestle Analysis

Political Factors In Pestle Analysis
Economic Factors In Pestle Analysis
Social Factors In Pestle Analysis
Technological Factors In Pestle Analysis
Legal Factors In Pestle Analysis

Identify Opportunities
Identify Threats
Act On Your Findings
What Type Of Businesses Should Use This?

Visioning
Vrio Framework

Difference Between The Vrio Framework And A Swot
Analysis
What Does It Mean?

Value
Rarity
Imitability
Organization

Vrio Analysis Example
Vrio Resources
Vrio Analysis For A Sustainable Competitive Advantage
Benefits And Limitations Of The Vrio Framework?

Conclusion
Read an excerpt from this Strategy Planning Tools and Models Super Guide:
"Strategic planning, also known as strategic management, is the process of establishing specific long-term business goals and defining the process to achieve those goals. It involves looking into the organization's future to identify its objectives before creating plans, implementing them, and evaluating their results."
This is must-have knowledge for entrepreneurs and business model analysts and consultants. If you want to dominate business models this super guide was made especially for you.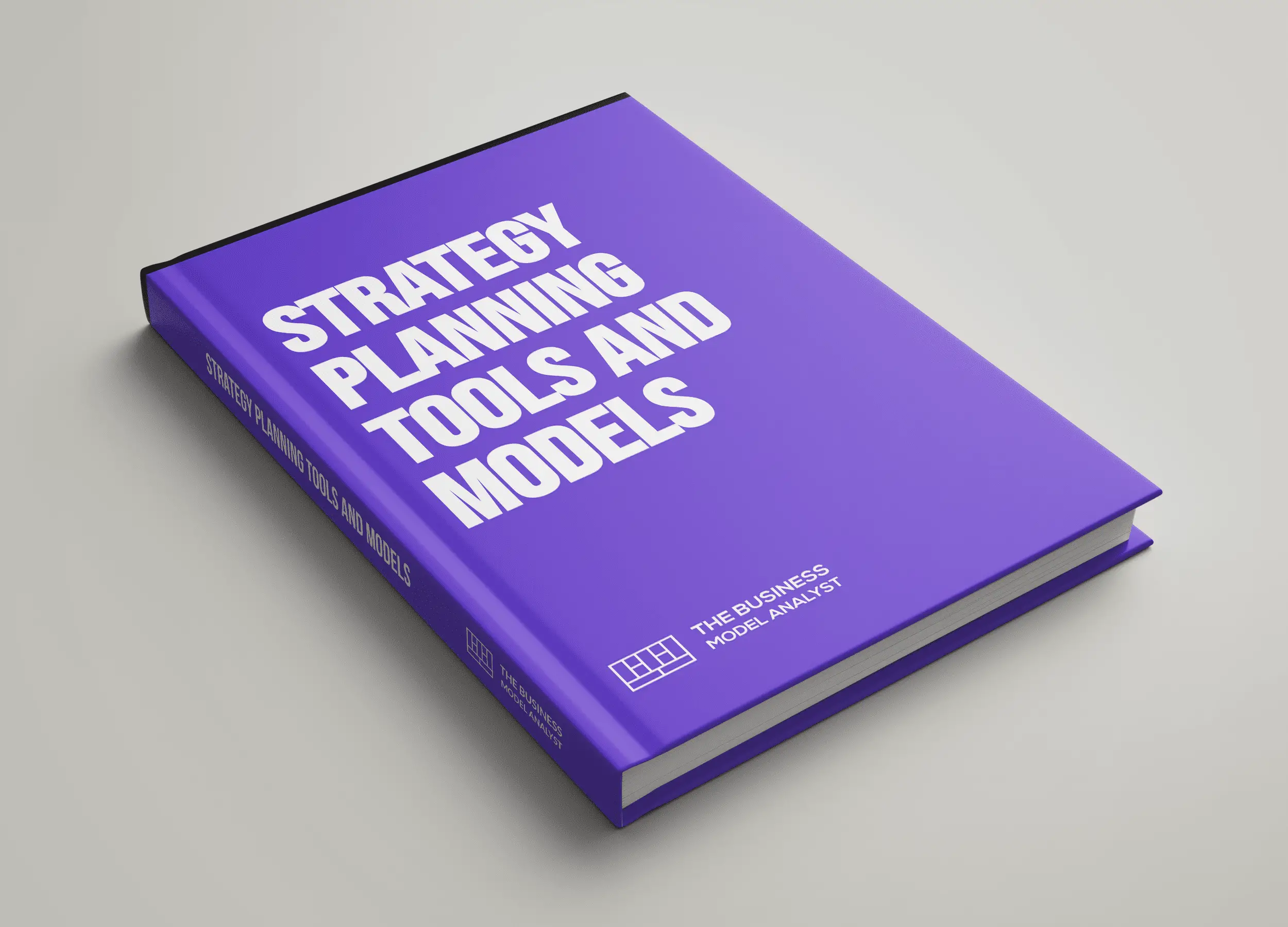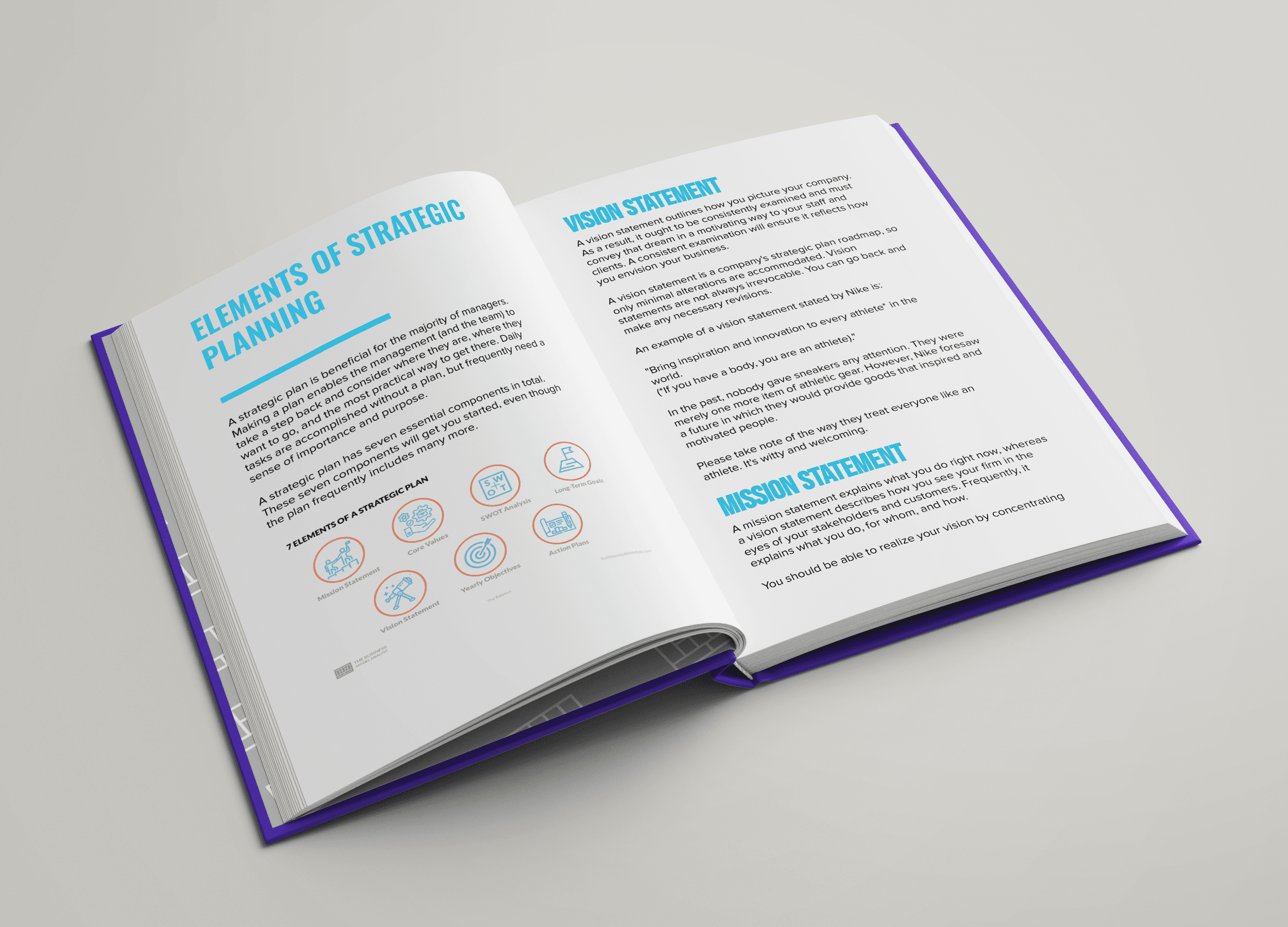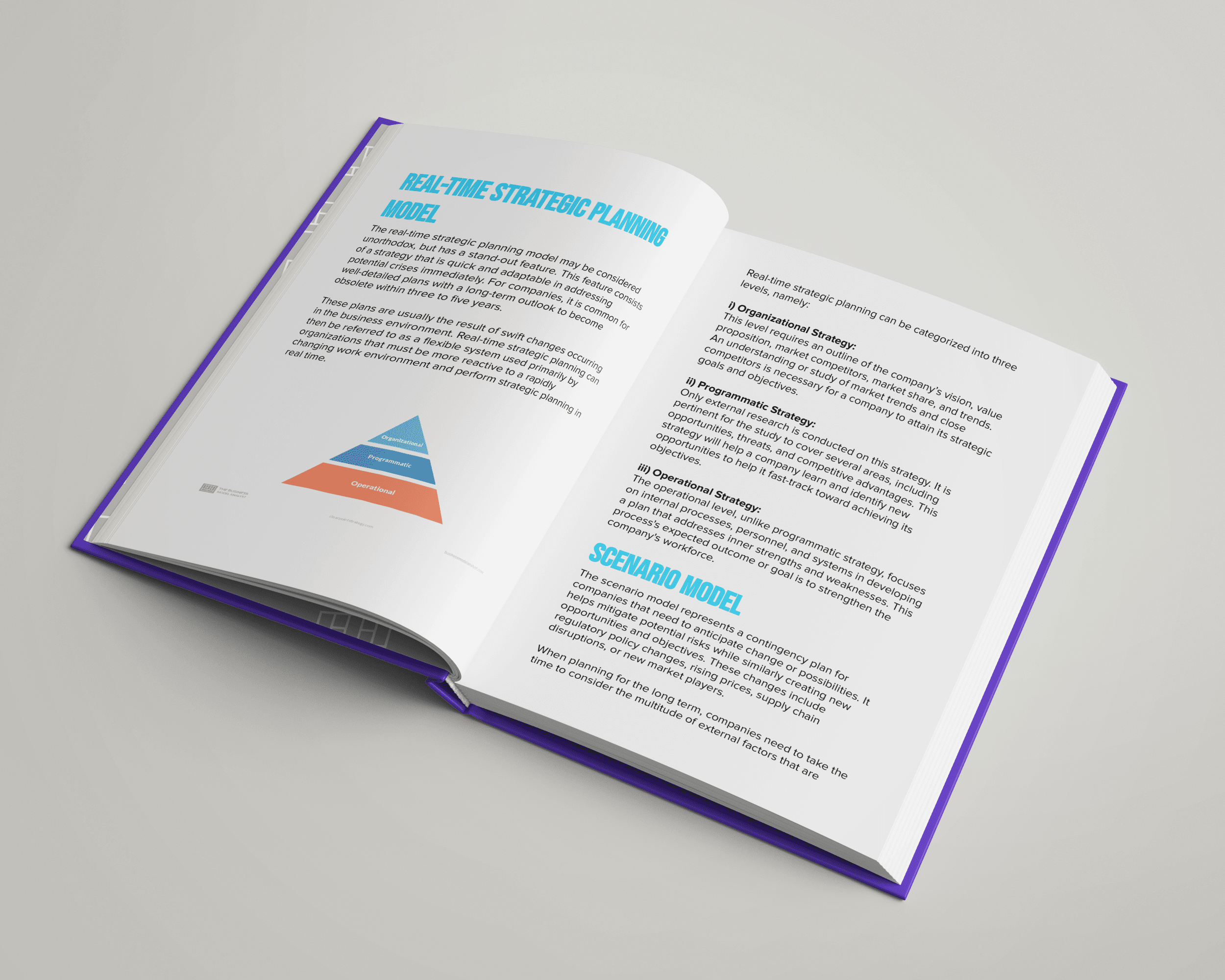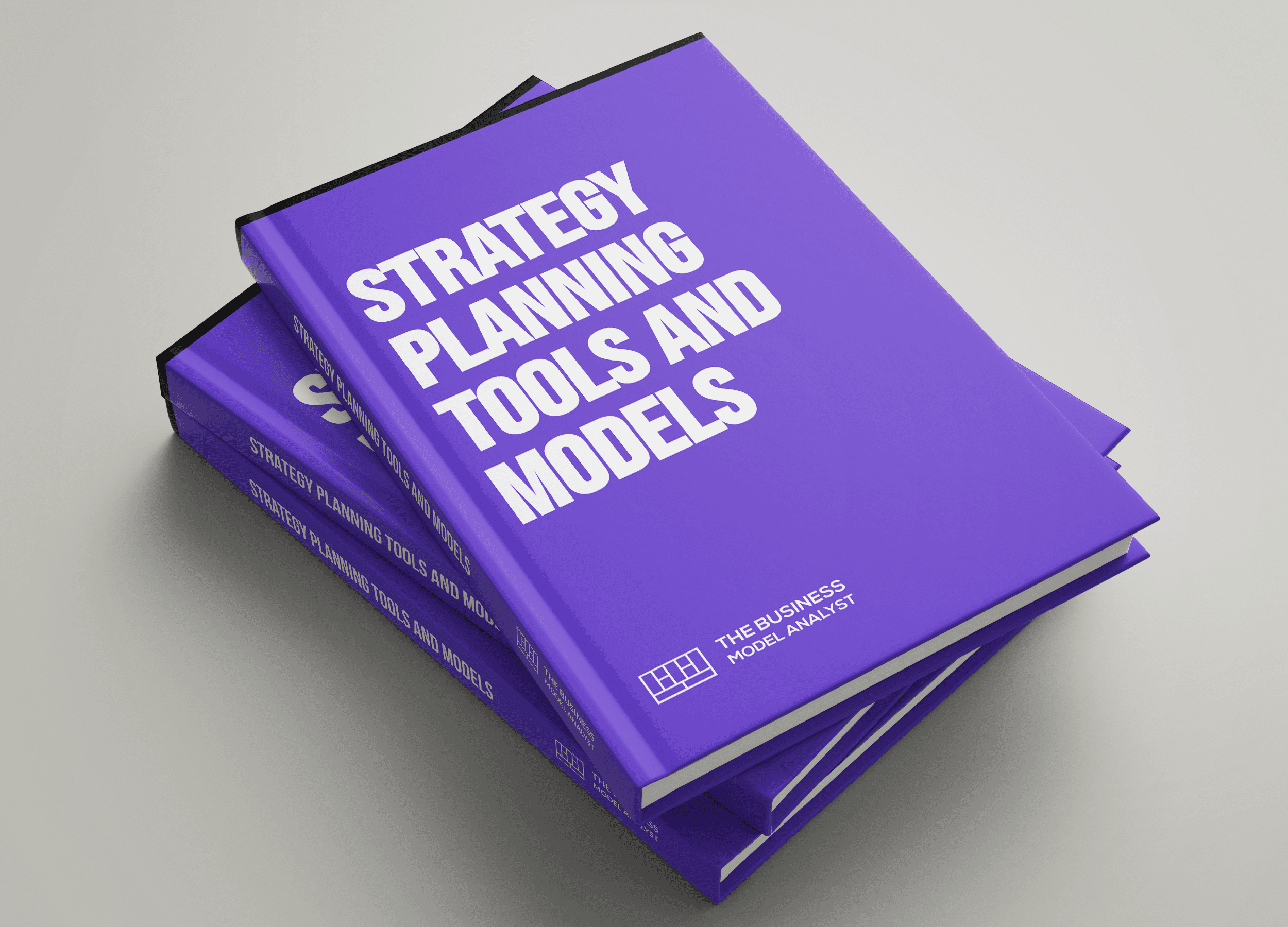 Product images are for illustrative purposes only