SUPER GUIDE: Negotiation Strategies and Techniques
The Super Guide about Negotiation Strategies and Techniques is a complete guide on how strategies and techniques are essential components of successful business negotiations.
Table of content
Introduction

What Is Negotiation?
Importance Of Effective Business Negotiation
The Role Of Strategies And Techniques In Business Negotiation

Preparing For Negotiation

Defining Objectives And Desired Outcomes
Conducting Research And Gathering Information
Assessing The Other Party
Building A Negotiation Team
Setting Negotiation Parameters And Constraints

Establishing A Favorable Negotiation Environment

Choosing The Right Time And Place For Negotiation

Timing
Location

Building Rapport And Establishing Trust
Creating A Positive And Collaborative Atmosphere
Managing Emotions And Conflict

Communication Skills In Negotiation

Active Listening And Understanding
Effective Questioning Techniques
Nonverbal Communication And Body Language
Persuasive Communication And Influence

Negotiation Strategies

Distributive Vs. Integrative Negotiation

Distributive Negotiation
Integrative Negotiation

Win-Win Negotiation Approach

Key Principles Of Win-Win Negotiation
Techniques And Strategies For Win-Win Negotiation
Benefits Of Win-Win Negotiation

Competitive And Cooperative Strategies

Competitive Strategies
Cooperative Strategies

Batna (Best Alternative To A Negotiated Agreement)

What Is Batna?
Importance Of Batna
Determining And Assessing Batna
Utilizing Batna In Negotiation
Enhancing Batna

Anchoring And Framing Techniques

Anchoring Techniques
Framing Techniques
Ethical Considerations
Strategic Application

Negotiation Tactics

Opening Moves And Initial Offers
Bargaining And Concession Techniques
Power And Influence Tactics
Creative Problem-Solving
Closing The Negotiation And Finalizing The Agreement

Dealing With Difficult Situations And People

Handling Objections And Resistance
Managing Aggressive Negotiators
Navigating Cultural Differences In Negotiation

Develop Cultural Intelligence
Avoid Stereotyping
Adapt Communication Styles
Build Relationships And Trust
Embrace Cultural Differences
Seek Assistance From Cultural Experts
Be Patient And Flexible

Overcoming Impasses And Deadlocks
Negotiating In Virtual Environments

Post-Negotiation Strategies

Evaluating And Learning From The Negotiation Process
Implementing And Monitoring Agreements
Managing Relationships After Negotiation
Addressing Disputes And Conflict Resolution

Case Studies And Examples

Real-Life Business Negotiation Scenarios

International Partnership Agreement
Labor Union Contract Negotiation
Supplier Contract Negotiation
Merger And Acquisition Negotiation
Distribution Agreement Negotiation
Licensing Agreement Negotiation
Strategic Partnership Negotiation

Conclusion
Read an excerpt from this Negotiation Strategies and Techniques Super Guide:
"Effective business negotiation involves a range of skills, including active listening, effective communication, problem-solving, creativity, and the ability to manage emotions. It requires a deep understanding of one's own interests and priorities, as well as those of the other party. By employing various strategies and techniques, negotiators can navigate through complex situations, find common ground, and achieve their desired objectives."
This is must-have knowledge for entrepreneurs and business model analysts and consultants. If you want to dominate business models this super guide was made especially for you.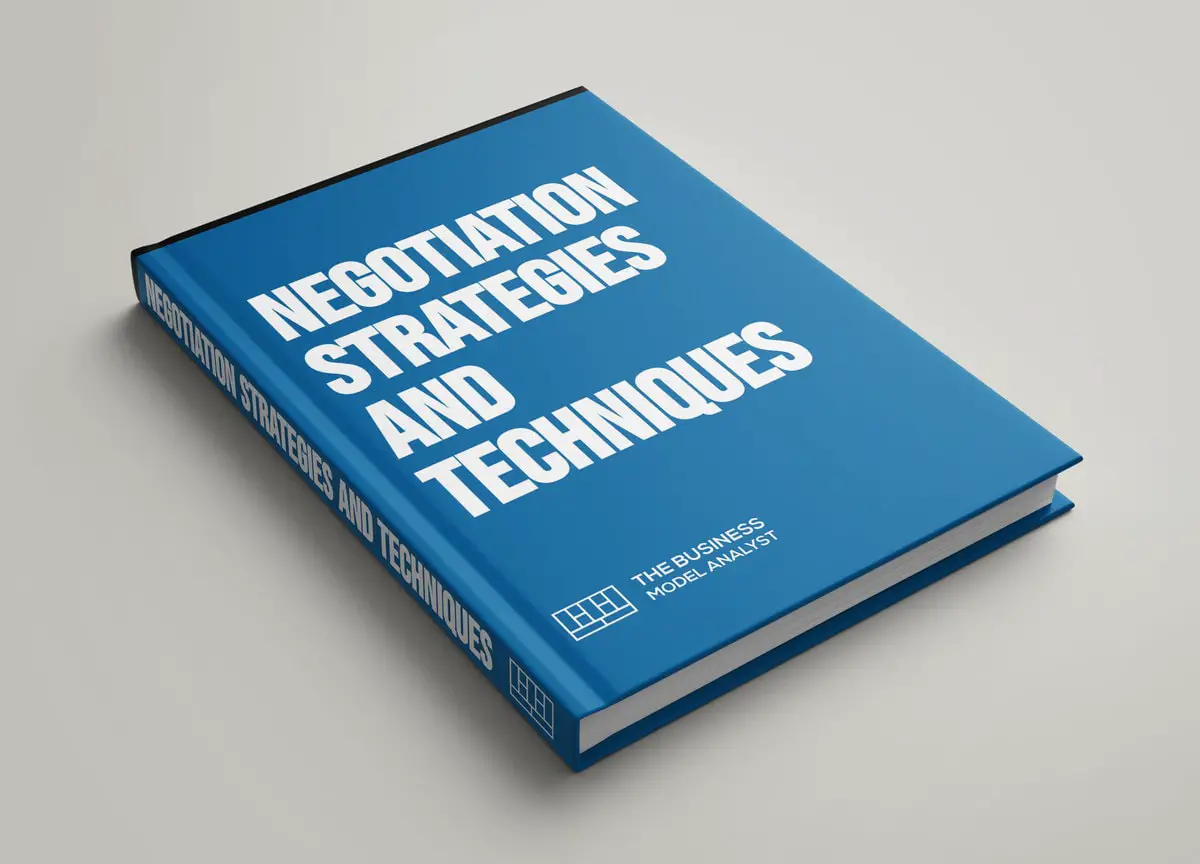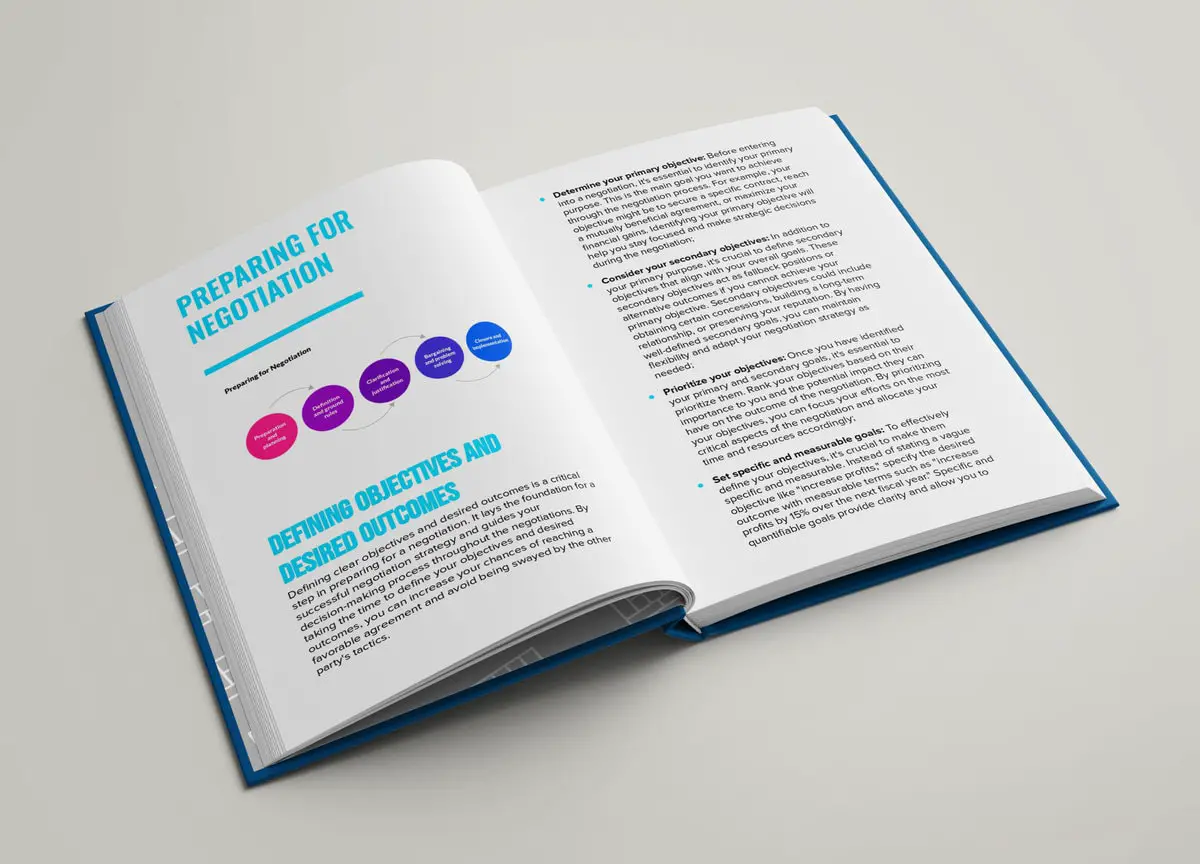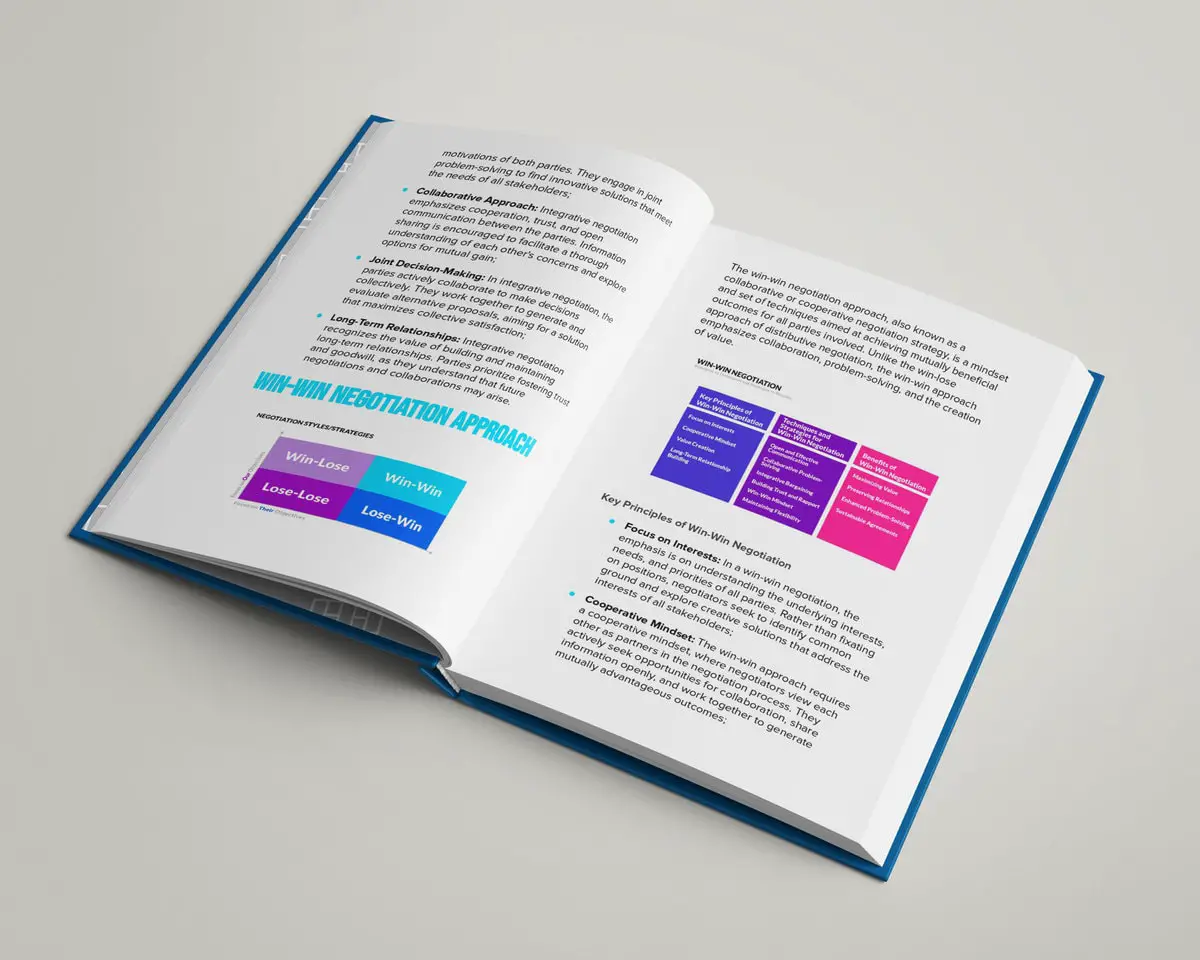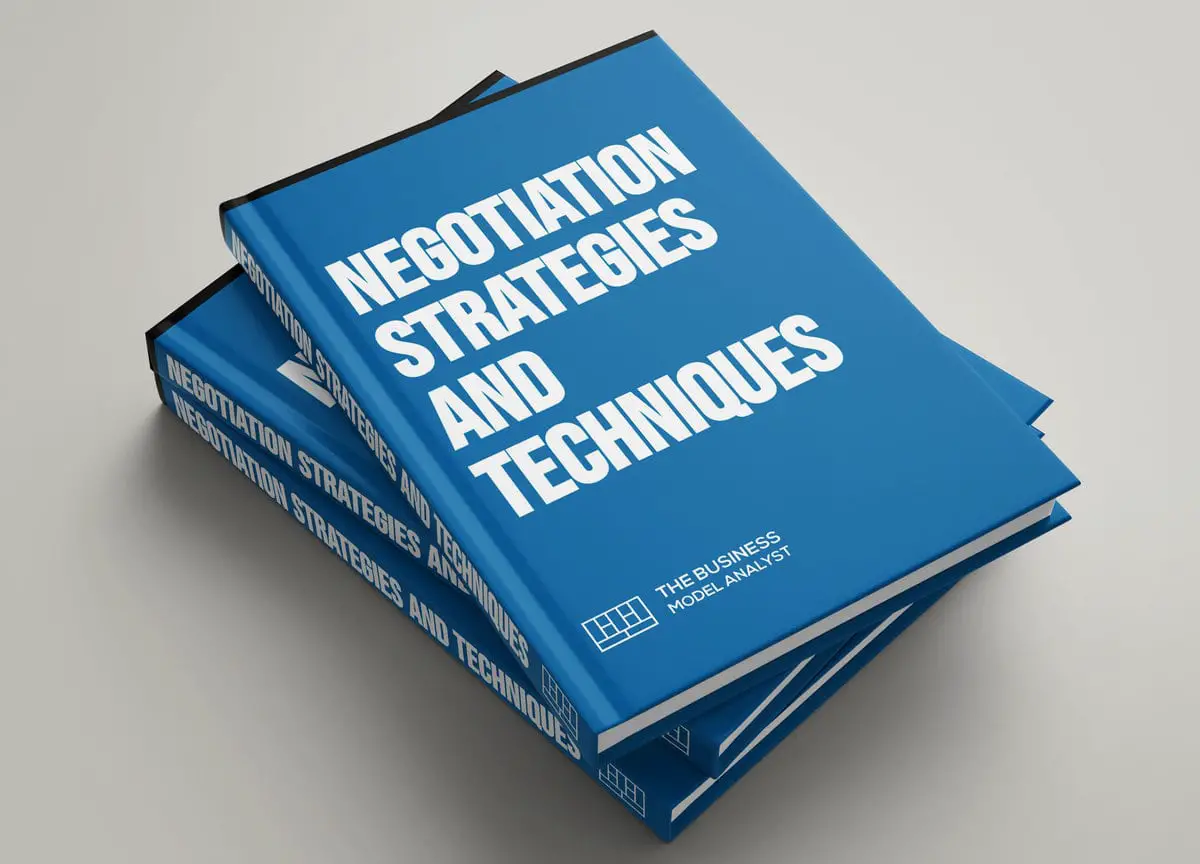 Product images are for illustrative purposes only