SUPER GUIDE: Fintech Business Models
Think you know the financial industry?
In the last 5 years alone, a staggering amount of startups have disrupted traditional financial
institutions and practices.
Tech companies have taken over, offering streamlined services once reserved for institutions
like banks and mortgage lenders.
Fintech Business Models
contains everything you need
to know to enter the Fintech industry,
whether as a consultant, burgeoning startup or career professional.
Diving deep into the industry, this Super Guide explains everything from how Fintech companies
make money to investor profiles and how to value Fintech startups.
It also examines Fintech's role in financial inclusion for 1.1 billion unbanked adults and how it
extends economic opportunities to those in developing countries.
Perfect for industry professionals who want to close knowledge gaps or newcomers to the field,
Fintech Business Models
offers up-to-date analysis
in a digestible, easy-to-understand format.


Inside this Super Guide, you'll discover:
– How Fintech companies are different from traditional banks
– How Fintech companies make money
– The financial benefits of the Fintech business model
– Career options, salaries and job outlook in the industry
– How to value a Fintech startup and more!
Take a look inside!
Featured excerpt:
"Although the fintech business models have gained more space and attention recently, we cannot say that they are new. Technology has been part of the financial industry since the advent of credit cards and ATMs.
Nevertheless, the fintech industry has evolved and grown very quickly, thus calling the attention of different investors. Only in the U.S., more than 8,775 fintech startups were created in 2021, attracting investments of almost $50 billion.
Globally, the figures also impress: there are over 6.5 thousand fintech, insurtech, and real tech start-ups in the world, and the financial services market is expected to reach $158 billion by 2023."
Table of Content
Here's the content you'll find in this guide
Introduction
What is a Fintech?
Finntech exemples & uses

Banking
Cryptocurrency & Blockchain
Investment & Savings
Machine Learning & Trading
Payments
Lending
Insurance

How does fintech make money?

Cryptocurrencies
Crowdfunding
Digital wallets (e-wallets)
Lending / P2P Lending
Robo-advising
Money transfers
Payment processors
Advertising
APIs

Are fintech companies profitable?
The Fintech model benefits

Financially rewarding
Slow incumbents
Customer base loyalty
Economic Democratization

4 Main reasons why fintech is important
The technologies that power fintech
How safe is a fintech?
Major challenges of the fintech industry

Security Problems and User Privacy
Keeping Up with Modern Technologies
Quality of Software
Industry Regulations

Solutions for the major challenges of the fintech industry

Implementing Innovative Authentication Processes
Outsource Application Development to Experts
Hiring a Legal Consultant

The Role of financial institutions in fintech business model
Fintech trends for 2022

Digital banking
Blockchain
Artificial Intelligence and Machine Learning

Conclusion
This is must-have knowledge for entrepreneurs and business model analysts, and consultants if you want to dominate business models, this super guide was made especially for you.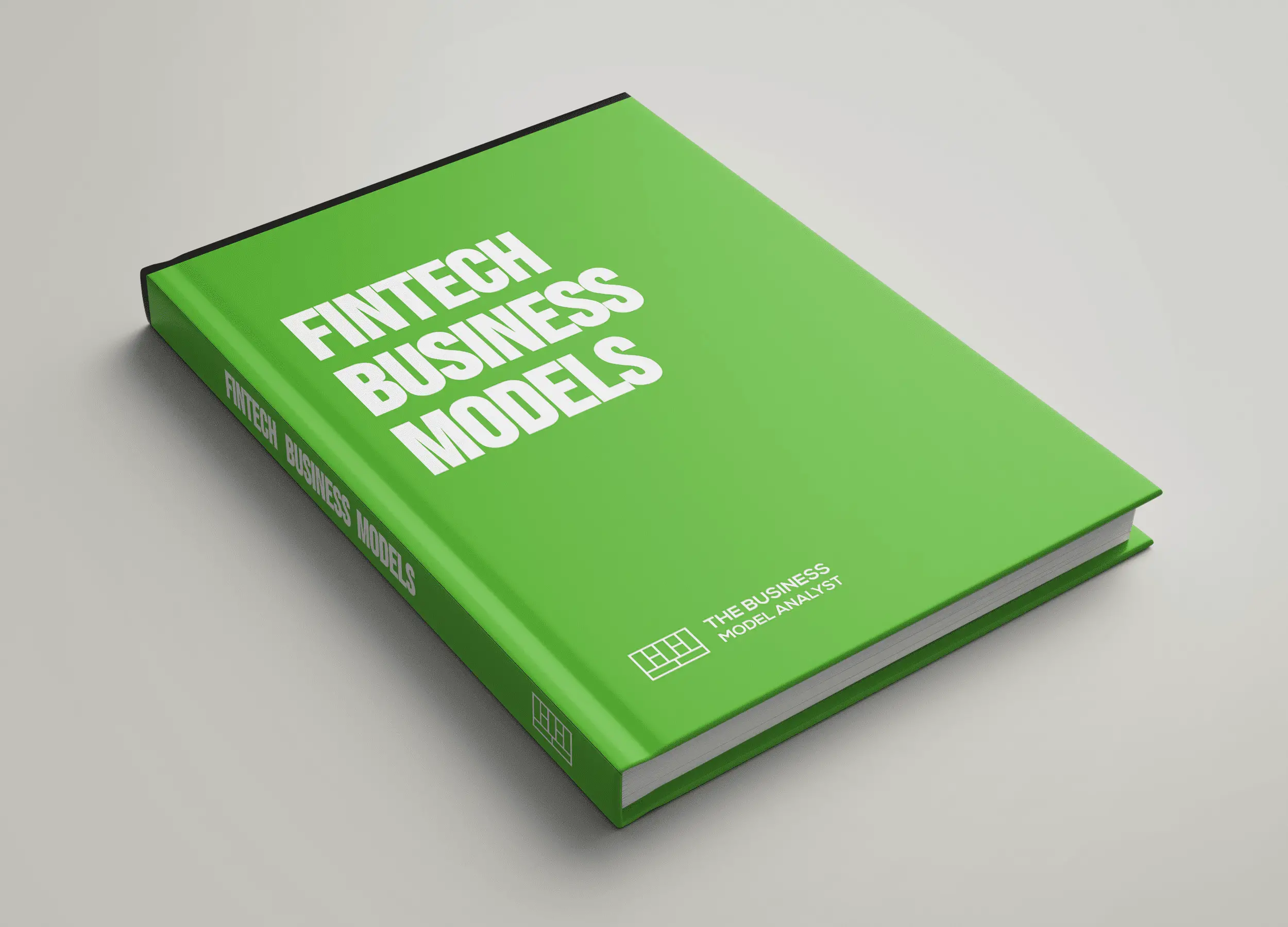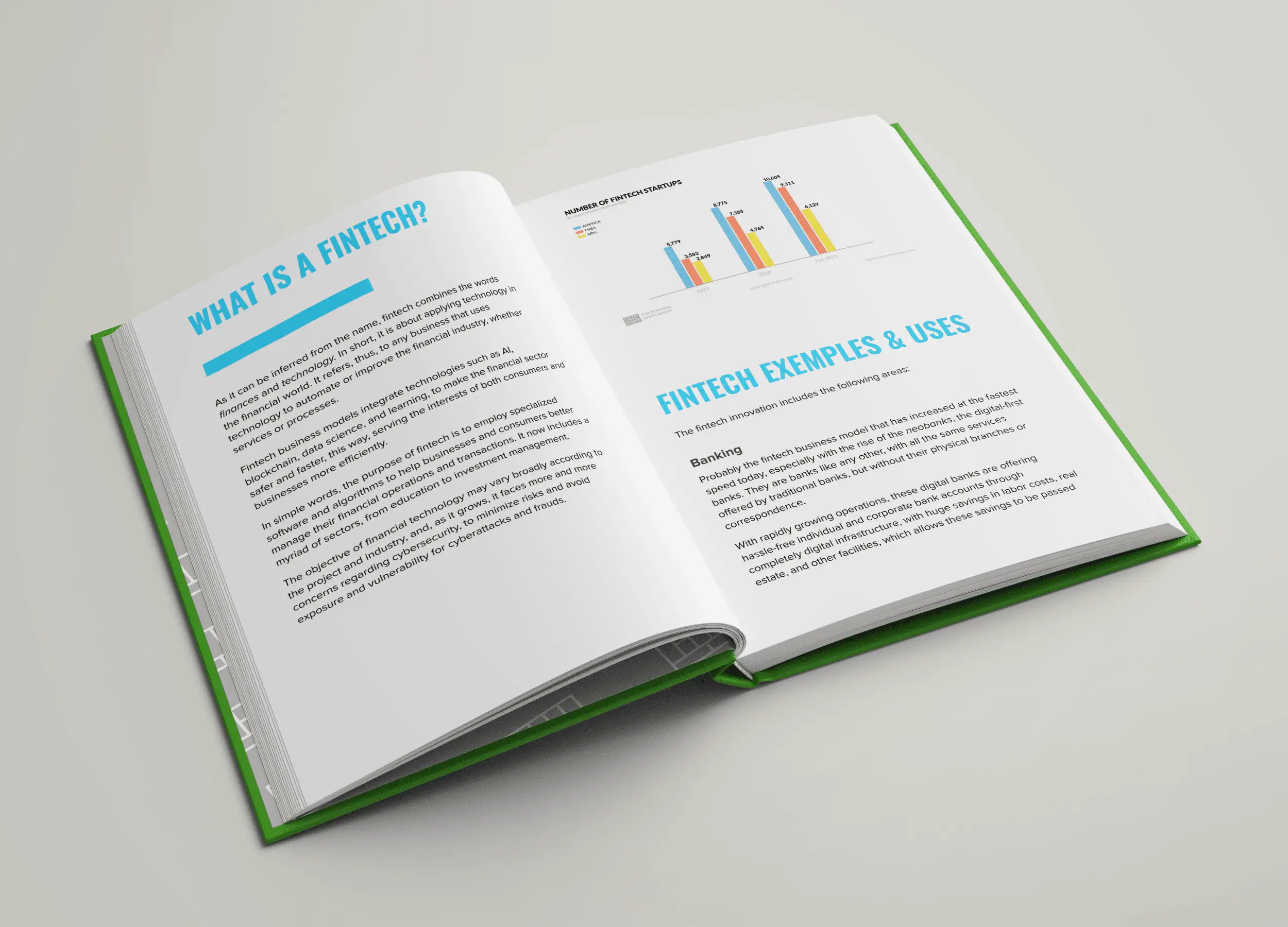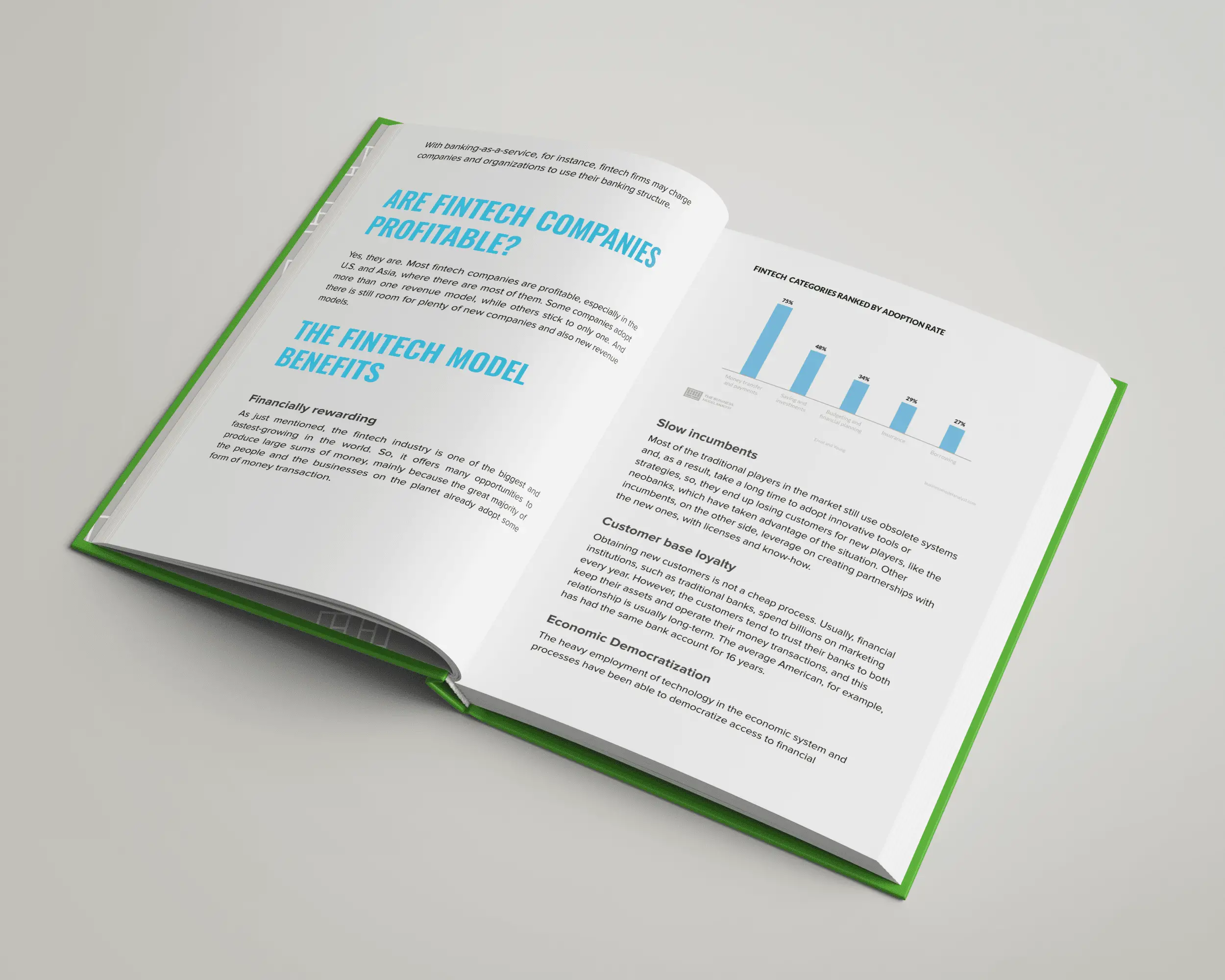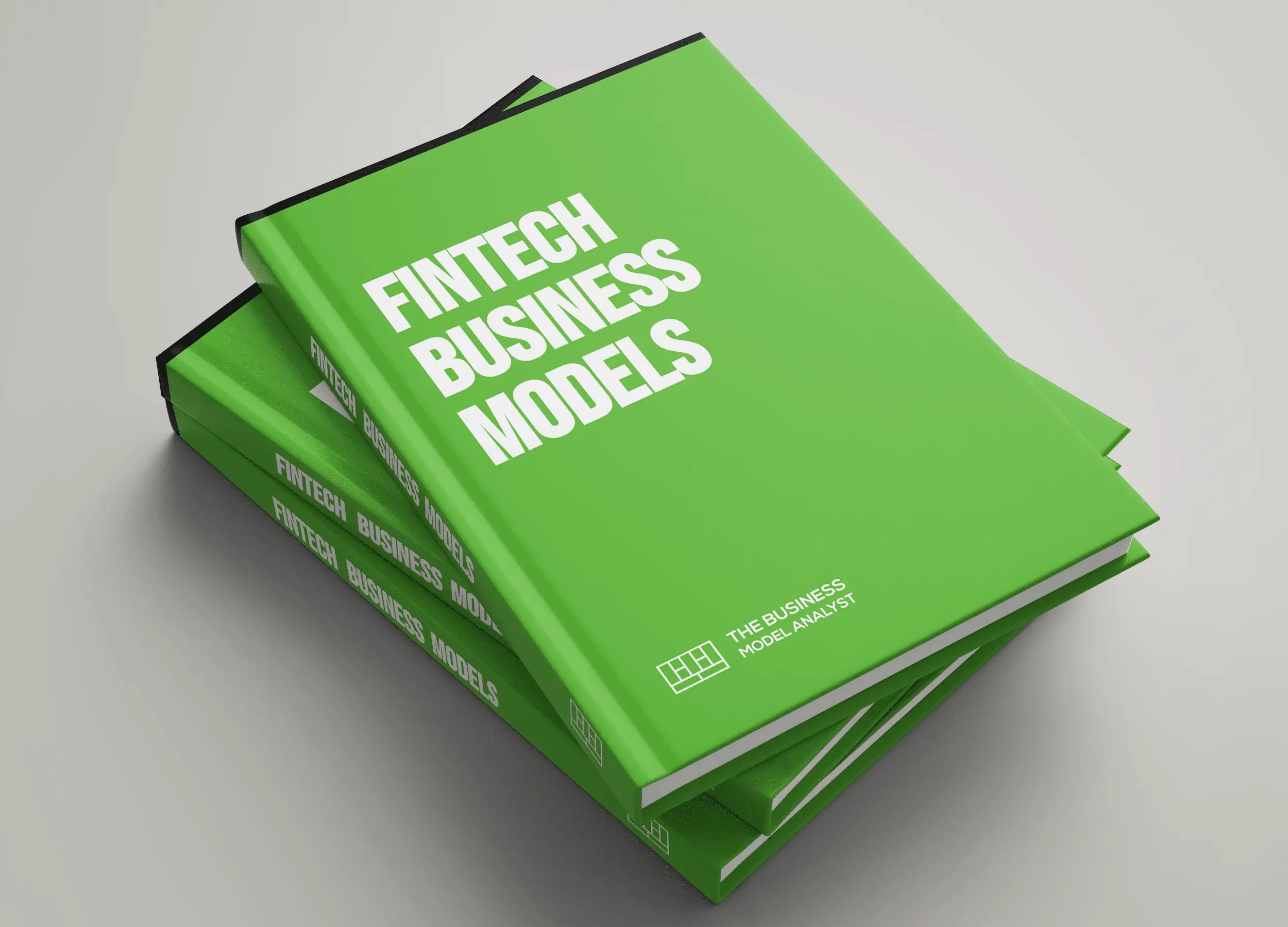 Product images are for illustrative purposes only.