SUPER GUIDE: Decentralized Business Models
The Super Guide about Decentralized Business Models is a complete guide to understanding the strength of P2P relationships and the competitive potential for businesses operating on decentralized power structures.
Table of content
Introduction
What Is Decentralization?

Benefits Of Decentralization

Quick Decision-Making
Executive Development
Development Of Managerial Skills
Relieves Top Management
Facilitates Growth
Better Control
Effective Communication

What Is Centralization?

Advantages Of Centralization

A Clear Chain Of Command
Focused Vision
Reduced Costs
Quick Implementation Of Decisions
Improved Quality Of Work

Disadvantages Of Centralization

Bureaucratic Leadership
Remote Control
Delays In Work
Lack Of Employee Loyalty

Centralization And Decentralization
History Of Decentralization In Business
Decentralized Business Model

Centralized Vs. Decentralized Business Models
Centralized Vs Decentralized Manufacturing

Centralized Manufacturing
Decentralized Manufacturing

Rise Of Decentralization 2.0
How Decentralization Is Creating New Business Models

The Rise Of The Sharing Economy
Trust In A Decentralized Network
Tokens And Cryptocurrencies
Tokenizing The Transport Industry

Major Business Models In Decentralized Finance

Decentralized Currencies
Decentralized Payment Services
Decentralized Fundraising
Decentralized Contracting

Examples Of Decentralized Business

Johnson And Johnson
Eventbrite

How Decentralized Business Works
Decentralization And Blockchain

Centralized Vs. Decentralized Blockchain Business Models

Decision-Making/Governance Processes
Revenue/ Financial Models
Data Storage/Social Media

Why Do We Need Blockchain Business Models?

Should You Move To A Decentralized Business Model?

What Causes The Failure Of Centralized Databases And Data Management Systems?

Security
Reliability
Accessibility
Data Transfer Costs
Scalability

Benefits Of The Decentralized And Distributed Databases

What Potential Advantages Might A Decentralized Business Have?
Societal Advantages Of Decentralized Models

Trust
Reliability And Sustainability
Censorship
Open Systems And Verified Owners

Decentralization As A Game-Changer

Self-Sovereign Identity
Human Centric-Solutions
Privacy By Design Model
Web 3.0

Challenges To Running A Decentralized Business

Do Startups And Established Businesses Benefit From Decentralization?
How To Build A Decentralized Organization

Establish The Company Values
Include All Employees
Prioritize Training
Develop A Culture Of Teamwork
Encourage Growth

Conclusion
Read an excerpt from this Decentralized Business Models Super Guide:
"Decentralization refers to a management style in which power and authority are distributed around an organization instead of being concentrated at the top. Middle and lower-level employees are left to make day-to-day decisions that affect them. This leaves company executives with more time to devote to making important choices. In order to keep operations running smoothly, many companies have come to
consider decentralization a necessity. "
This is must-have knowledge for entrepreneurs and business model analysts, and consultants if you want to dominate business models, this super guide was made especially for you.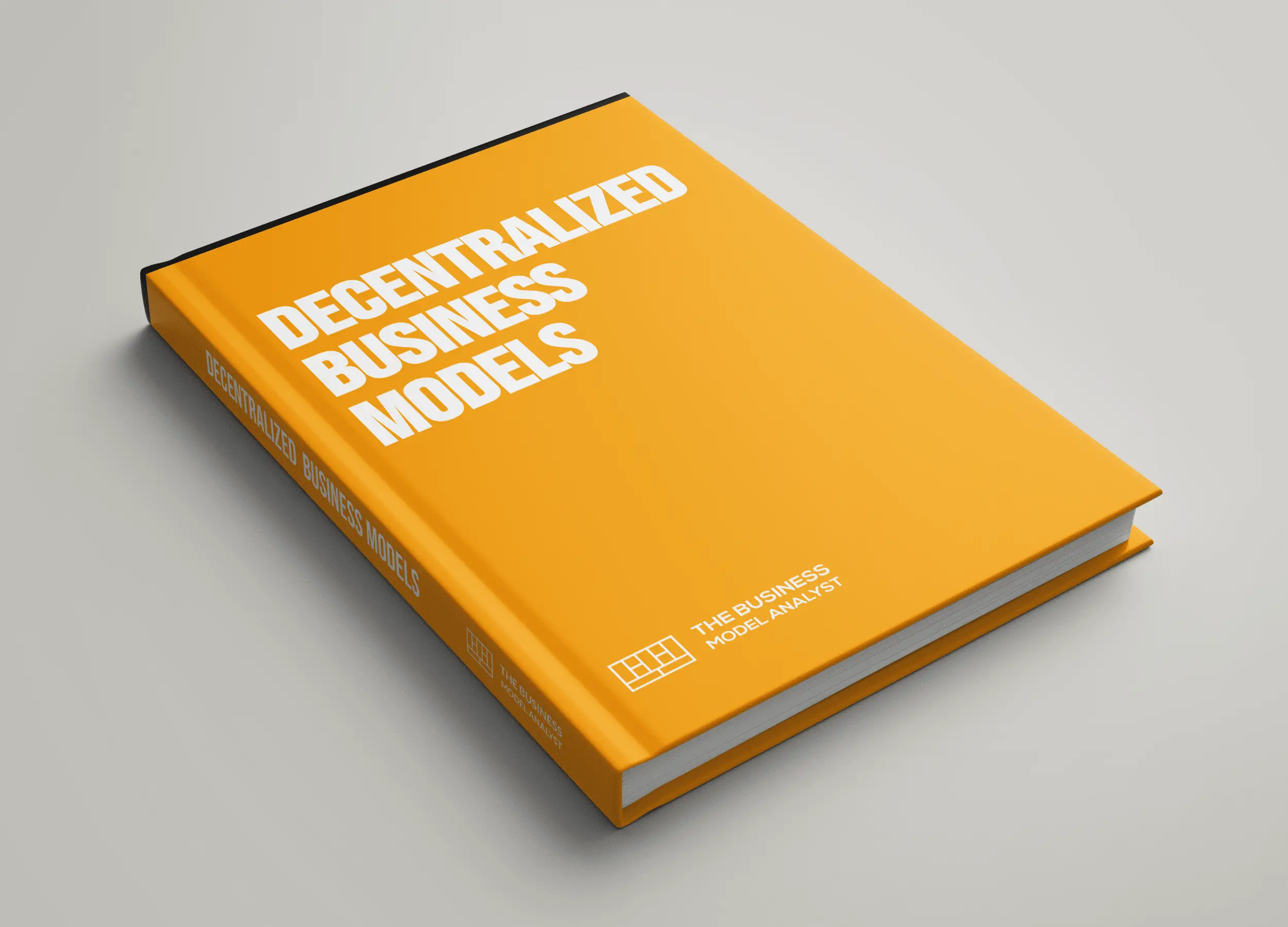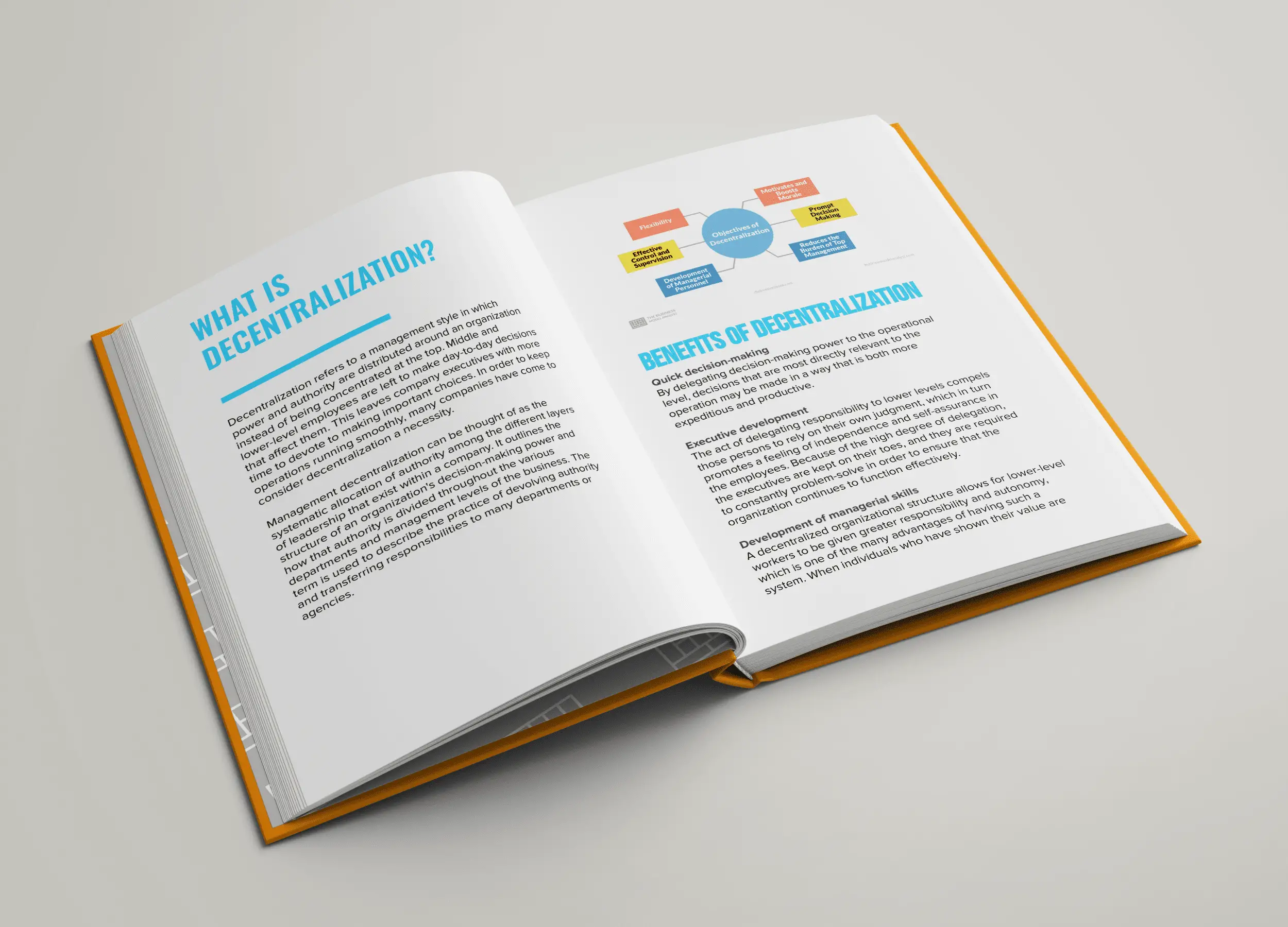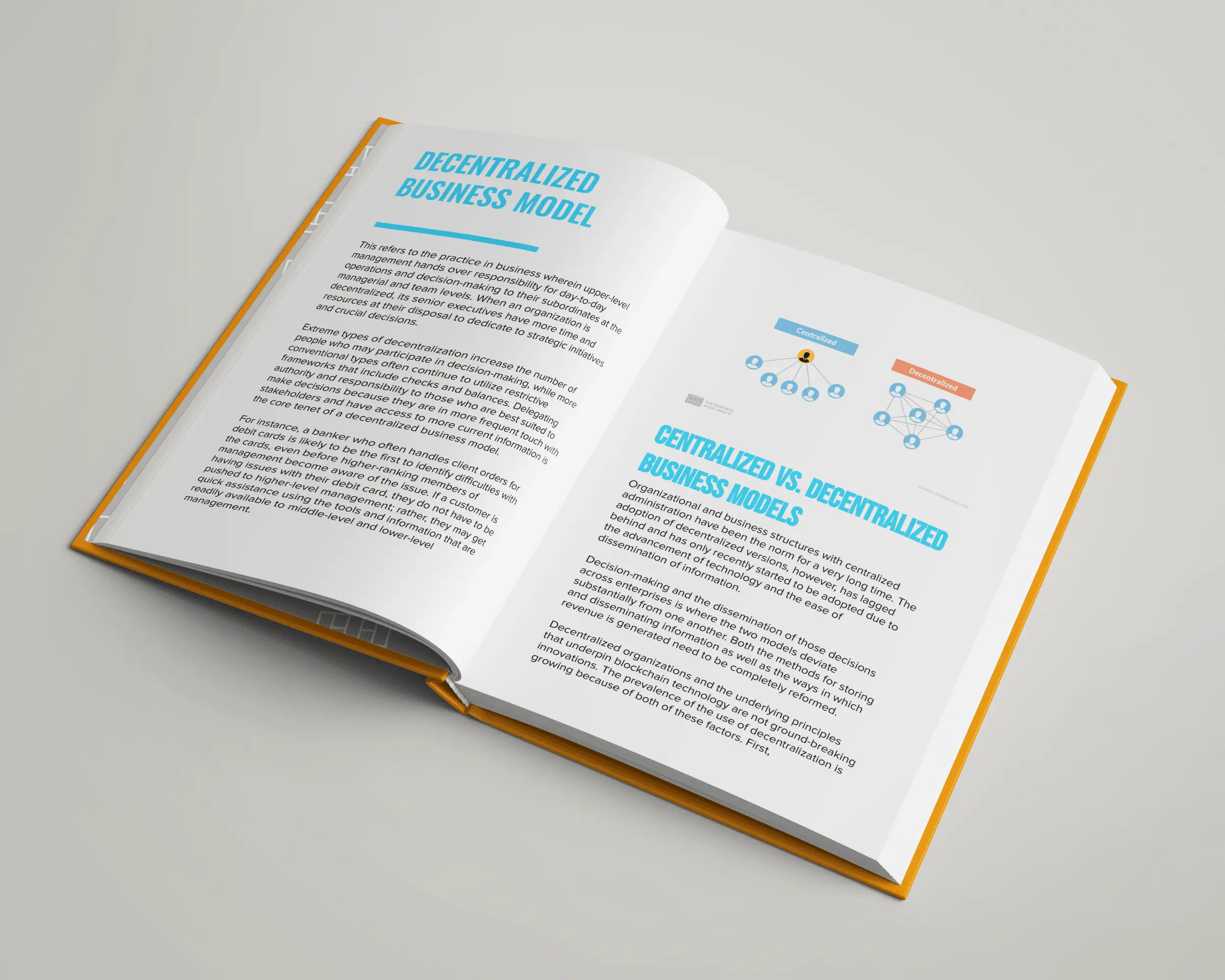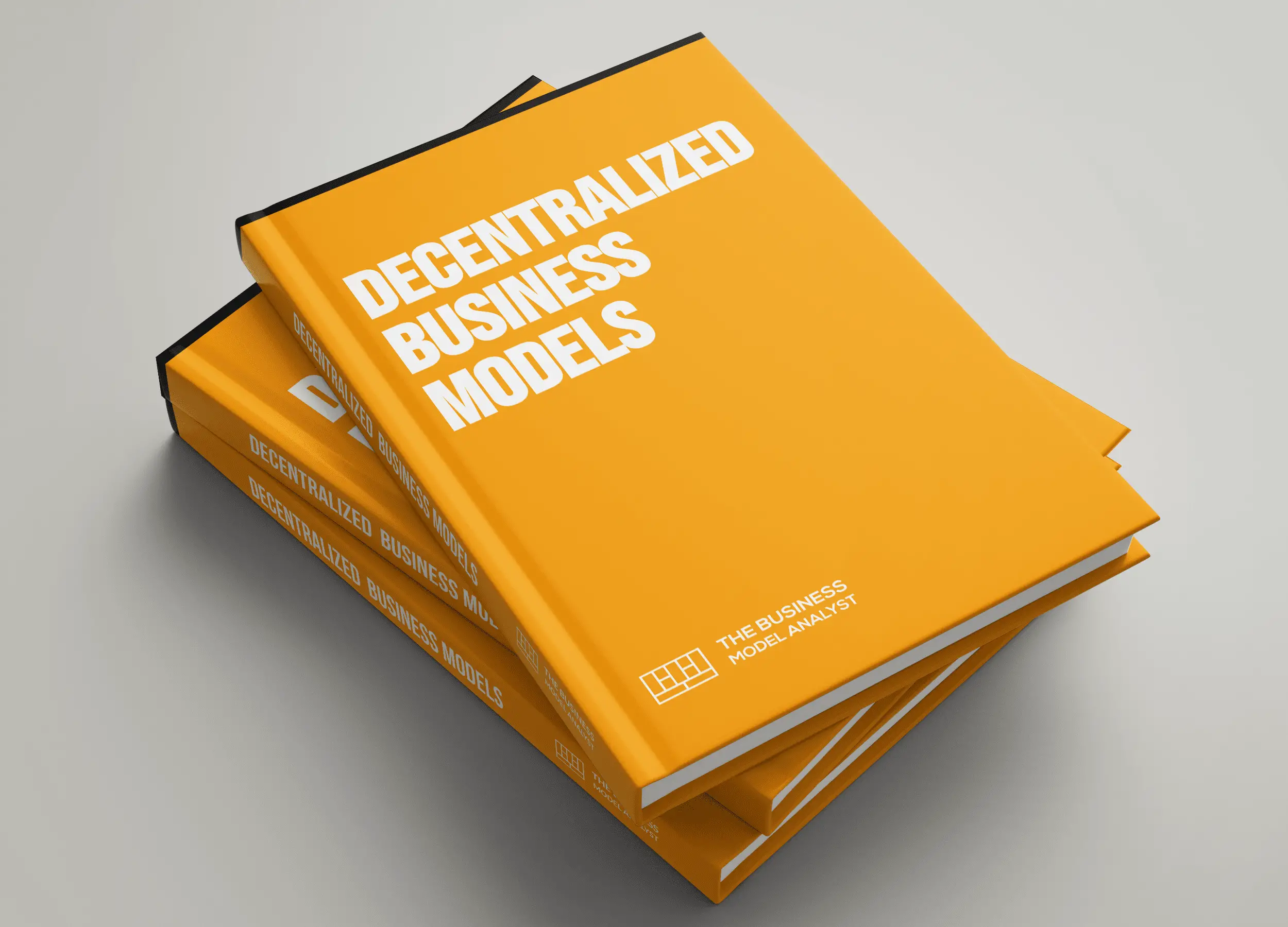 Product images are for illustrative purposes only